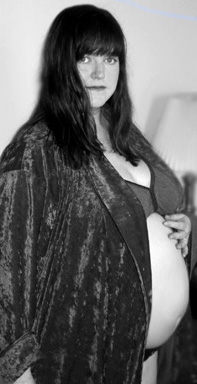 Our culture is obsessed with weight, thinness and health, so much so that there is an evil sentiment out there suggesting that if you are overweight, you really ought to expect not to get pregnant (with the sinister underlying message: "because you don't deserve to be pregnant), or you even ought not to try to conceive until you can get your weight under control. 
We must remember that children are a blessing from the Lord, that He and He alone opens and closes the womb, and that His promises to us are not dependent on how well we fit into the currently popular body type.
If you are overweight and trying to get pregnant or are currently pregnant, you'll find lots of good information when you visit these sites:
Trying to conceive?  There are special concerns for the large woman.  Here is a useful FAQ list.
Plus-Size Pregnancy Website gives Big Mamas lots of solid information that is not clouded by prejudice and silliness.  Spend some good time at this one, and you'll walk away knowing more than you did, and having your own size prejudices brought into the light.
Are your clothes not fitting so well now that Baby is getting bigger?  Here are some tips on how to find attractive maternity clothes made just for your size.